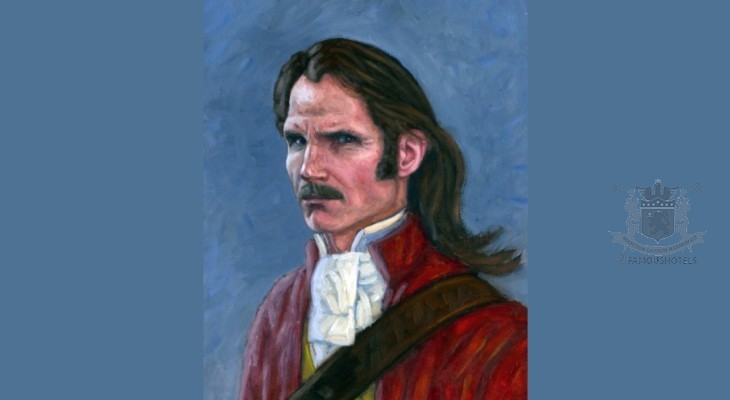 PERSONALITIES
Radisson, Pierre Esprit
( words)
Pierre Esprit Radisson was one of the most famous explorers to travel the North American continent. He arrived in 1630 from France, his birthplace, and entered North America via the St. Lawrence River, settling in New France, at Three Rivers, Quebec, upstream from Montreal. Radisson's reputation as an adventurer with a passion for exploration in the new land comes from his early life. Not long after arriving, Radisson was captured by Iroquois. He was adopted by a Iroquois family and quickly learned the language and customs, in particular indian hunting skills. He escaped but was recaptured before he could get back to Trois-Rivires. His punishment was a slow torture, but was saved by the intervention of his adoptive Indian family. When he visited Fort Orange, the site of present day Albany, the governor offered to ransom Radisson, but he declined and returned with the Iroquois. His second attempt to escape was successful.
With his brother-in-law, Mdard Chouart des Groseilliers, a fur trader, he temed up to explore the country beyond the trading territories known to Europeans and seek out new sources of fur. He traveled through the Great Lakes form Three Rivers ("Trois Rivieres") which is located between Montreal and the City of Quebec on the St. Lawrence River.
Historical records indicate they reached as far west as Lake Superior, northwestern Wisconsin, the Apostle Island and up the St. Croix River from the Mississippi. Both, himself and Groseillers are the founders of the Hudson Bay Company, Canada's retail giant. They founded this organization in the name of the King of England. Radisson and his brother-in-law made 17 exploration trips and Radisson worked with the Indian Tribes in the region during these journeys. He earned the respect of kings and queens in the courts of both London and Paris with his charm. He later switched, with his brother-in-law their allegiance from England to France.
His name is prominently mentioned in history books in both the U.S. and Canada but known best by elementary and high school students in Canada. In Quebec, his name is a household word. However, his name was well known by high school students in Minneapolis, Minn., in the early 1900s. When the first Radisson hotel opened in downtown Minneapolis in 1909, the manager, working with Minneapolis Public Schools, sponsored an essay contest with high school students on what to name this great new hotel. A senior girl from North High School won 50 USD for her essay on her name suggestion: Radisson. That is how it all began.
---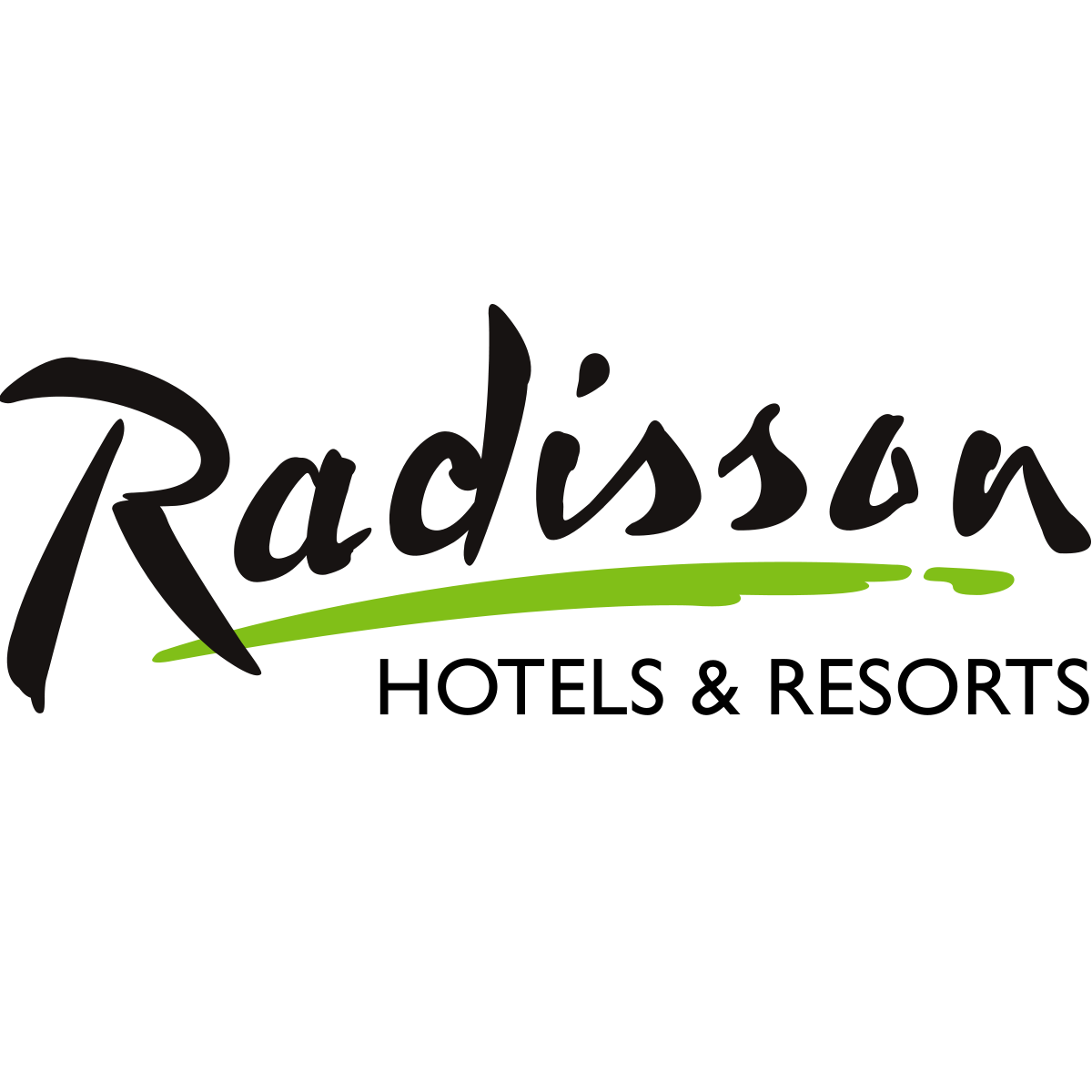 ---
Now, more than 300 years later, the namesake of Radisson carries on worldwide in Radisson Hospitality Worldwide.
Rezidor SAS Hospitality is a wholly owned subsidiary of the SAS Group and currently operates 127 Radisson SAS hotels and resorts in 37 countries, with a number of new destinations in the pipeline. SAS Hotels started with the opening of the first hotel in Copenhagen in 1960. The airline's hotel operations were initially part of SAS Catering, an in-flight catering company, which later became SAS Catering and Hotels. In 1984, the company was reorganized and became SAS International Hotels (SIH), a fully owned subsidiary of the SAS Group. Expansion of the hotel network was a key objective, and in 1989, SAS bought 40 percent of Inter-Continental Hotels, an interest it held for the next three years. This was sold in 1992. In 1994, Brussels-based SIH concluded a marketing agreement with Radisson Hotels Worldwide in which no equity exchange took place, but which places SIH in a new and strong position within the marketing, sales and distribution. As a result of this arrangement, SIH's hotels have been brought under the Radisson SAS brand, and the company has a 30-year agreement to be the head franchisor for Radisson in Europe and the Middle East. Radisson SAS Hotels Worldwide operates, manages, leases and franchises hotels and resorts worldwide. On October 1st 2001, SIH changed its name to Rezidor SAS Hospitality. The new name reflects a new direction of the company towards multi-branding. The new multi-brand agreement was signed between Carlson Hotels and Rezidor SAS Hospitality in September 2002. Under this agreement Rezidor SAS expects to expand its brands significantly in the region within next 10 years. Key development priorities include Scandinavia, the United Kingdom, Germany, France, Poland and Benelux. In addition to the franchise of Radisson SAS, Rezidor SAS Hospitality assumes the franchise of Regent International Hotels, Country Inns & Suites By Carlson, Park Plaza and Park Inns Hotels. Carlson Hotels Worldwide, the lodging operations of Carlson Hospitality Worldwide, includes over 813 hotel and resorts locations in 63 countries. The Network of the USA-based Carlson Companies, Inc., a major in international travel and tourism, was founded by Curtis Carlson, a first generation Swedish-American. Radisson SAS Hotels Worldwide has developed a range of unique service concepts, designed to make the guest's visit as comfortable as possible. Among these signature programs are SAS Airline Check-In, Choice of Rooms Style, Food and Beverage Specials, including Super Breakfast and Grab and Run, '100% Guest Satisfaction' and Conference Guarantees and many more.