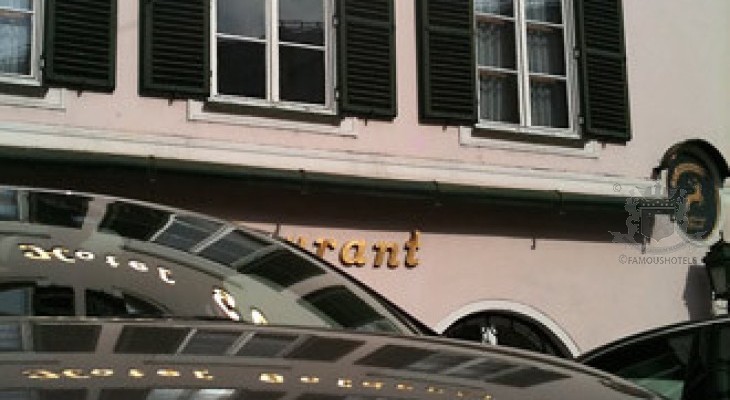 Breakfast with
Breakfast with Gerald R. Krischek
( words)
Europe/Austria/Salzburg/Hotel Goldener Hirsch
Shut up and listen!

© starwood
Gerald Krischek
I am having breakfast with Gerald Krischek, one of the youngest general managers of Starwood's Luxury Collection. In a way he has an unusual career, because he never managed a hotel before. After a successful dash in sales including the reopening of the Grand Bretagne in Athens, he was "brand director" for Starwood's Luxury Brands, before he was asked to take over one of The Most Famous Hotels in the World, about 20 kilometres from his hometown, Hallein: the Hotel Goldener Hirsch Salzburg. And you feel it immediately: this man is passionate about his new job! We meet for breakfast at the first floor. Krischek orders a low-cholesterol omelette and coffee.


Buffet breakfast in rustic setting.


Q. What's your motto in life?
Live your dreams and don't dream your life.
Q. What do you want to have accomplished in the next ten years?
I definitely would like to be able to say after the 10 years that I am happy with what I have achieved and do the same things again because they were the right things to do.
"Sometimes you have to be courageous"

Q. And your preferred breakfast?
Egg-white (low-cholesterol) omelette of 3 egg whites with a few drops of olive oil, tomato, mushrooms and herbs, one glass of freshly squeezed orange juice, coffee with cold skimmed milk and a bowl of fresh pineapples and strawberries.
Q. You have bought yourself some typical Salzburg jackets and ties sporting a stag, corresponding to the hotels name "Golden Stag". Could you imagine welcoming a guest – and you wear jeans and a t-shirt?
Actually not. Our profession demands a certain dress code and the Goldener Hirsch is and has always been a venue where to wear 'Trachten' (traditional costume). I think that a guest would expect me to be dressed in line with our hotel's style. I have to say, besides that it looks nice, it also helps to become a part of this amazing property in a very short period of time.


The hotel in 1919 (from our book Hotel Goldener Hirsch Salzburg)

Q. How important is the hotel's history for you as a marketing tool?
Extremely important. The history of a place gives it a soul and makes it unique. Our hotel has a long history and with it many interesting stories have been developed which have been collected over the years. A luxury product or brand has always (or at least in most cases) a longstanding tradition and history that is part of the DNA of such a product.


Former General Manager Herbert Poecklhofer welcomes the Prince of Wales.

Q. Do you fall in love with people or ideas?
Yes I do. I think everyone does to a certain extend. Sometimes for a short while, sometimes for a longer period of time. When you have passion you must also be able to fall in love from time to time.


The famous bar.

Q. If you had the choice, would you follow the same career or would you lead a different life?
I would do the exact same thing again.
Q. How often do you reflect about your own life?
All the time. Self-reflection is extremely important.
Q. What business journals do you read regularly?
Wallstreet Journal, Newsweek, Spiegel.
Q. In summer you have the most important music festival in the world at your doorstep. Do you remeber your first opera?
Of course, because I love opera. The first performance I ever saw at the festival was Cosi Fan Tutte - a long time ago

I am an Aesthete and a Pedant"

Q. Which hobbies are absolutely essential for you?
My work out at the Fitness centre and I love travelling the world.
Q. How many languages to you speak and which ones?
English, German, French and Greek. Although my Greek needs some polishing up.
Q. What was the most important advice you ever received?
Shut up and listen.

© aa
The emblem sports a golden stag
Q. For the same budget, would you rather afford the smallest room in the best and most famous hotel of a destination or the best room in a lower-class hotel?
What a question. I would always aim to stay at the most famous hotel. This is a question of style to me.
Q. When you visit other hotels what do you observe/judge in the first place?
The staff - do they greet, are they welcoming, are they well groomed - only then my eye goes to details such as maintenance, flowers, lighting, scent etc.
Q. What would you like your best friend to say about you at your funeral?
That I was someone who genuinely cared about other people, professionally and privately, and that I understood leadership as something to motivate others to lead.


Krischek takes over the keys from Poecklhofer



And the famous quick ones:
Black&white or colours
Colours
Furs or synthetics?
Furs
Electric or wet shaving?
Wet shaving.
Reading or watching?
Watching.
Tea or coffee?
Coffee
Cats or dogs?
Cats
Skiing or snowboarding?
Skiing
Introverted or extroverted?
Extroverted

THANKS FOR YOUR TIME!
Andreas Augustin
Gerald Krischek in Brief
Born: Austria, city of Hallein, 1973
Career
BEAU RIVAGE
VIENNA GRAND HOTEL (front office, sales)
VIENNA IMPERIAL
(group sales)
Grand Bretagne Athens (Sales world wide)
Starwood Brand Director Luxury Brands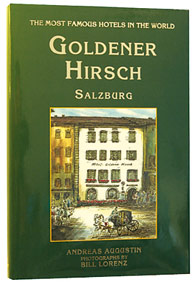 Quotes dropped during breakfast:
"Empowerment of staff is key!"
"I am an Aesthete and a Pedant"
"Social media is most important!"
"Sometimes you have to be courageous"
"When I go to the fitness centre here in Salzburg, I meet all my staff there. Never worked with so many sportive people before"
"Last week I read our book from cover to cover and learnt a lot about my new hotel!"
Read the
book
: