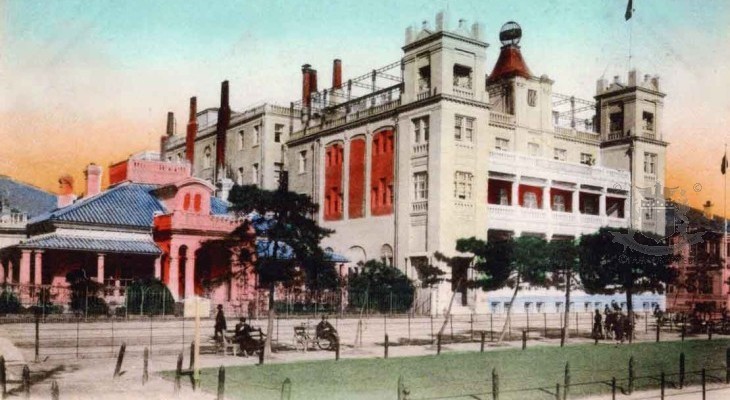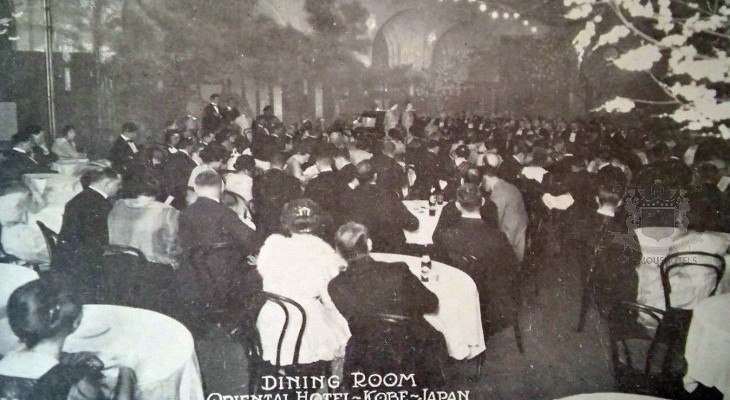 The hotel in 1907, and a view of the dining room of the original Oriental Hotel.
Oriental Kobe
The Oriental's story begins in 1870, shortly after the opening of Kobe Port to foreign ships. The hotel was of western style, located in Kobe's foreign quarters, an area flourishing under the influence of a confluence of cultures, and described as the most beautiful colony in the Orient. Originally catering exclusively to foreigners, the hotel soon grew in popularity with the locals as well, becoming a symbol of Japanese high society.
The hotel came to be known for its fabulous service with a remarkable attention to detail, as well as its universally adored cuisine. The global popularity of Kobe Beef owes more than a little to the restaurants of the Oriental Hotel.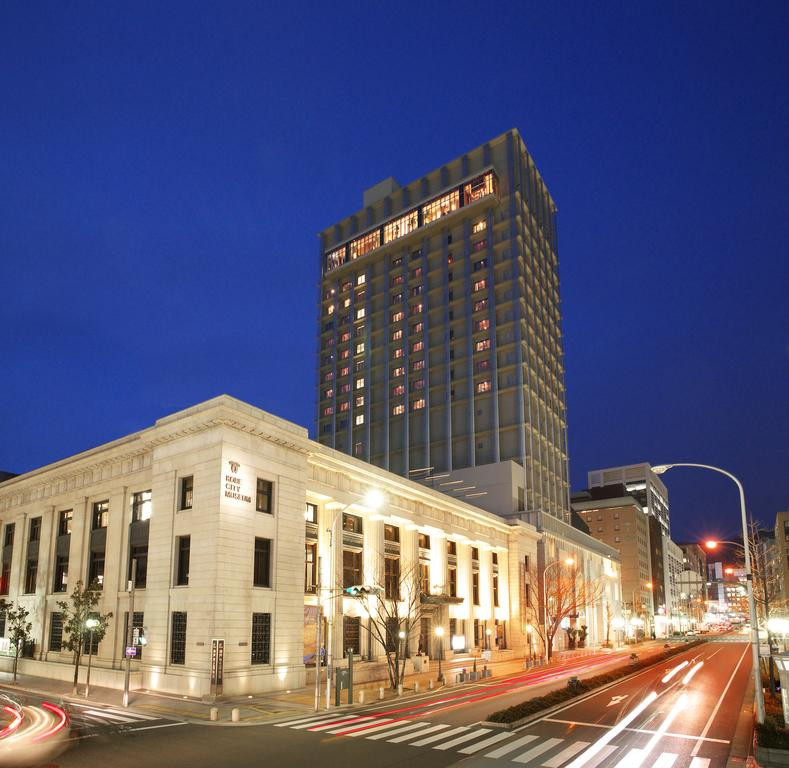 Today's Oriental Hotel has little similarity with the original building. The classic building in the front is the city's museum. The tragedy of the Great Hanshin earthquake brought the hotel's history to an untimely halt in 1995, but the spirit of the original has been carried on by its successor into a new era, beginning in 2010.
Google Map