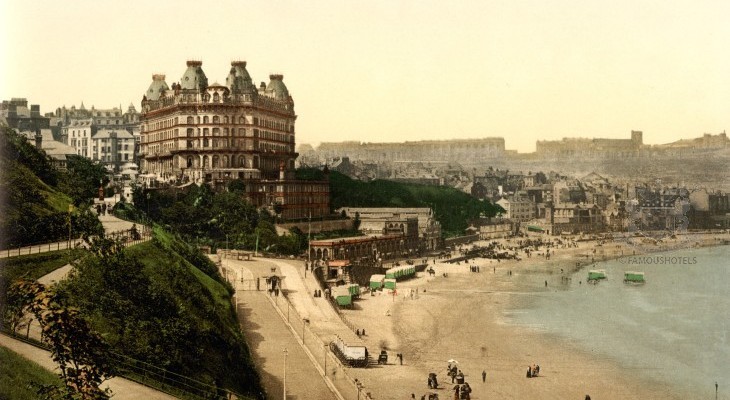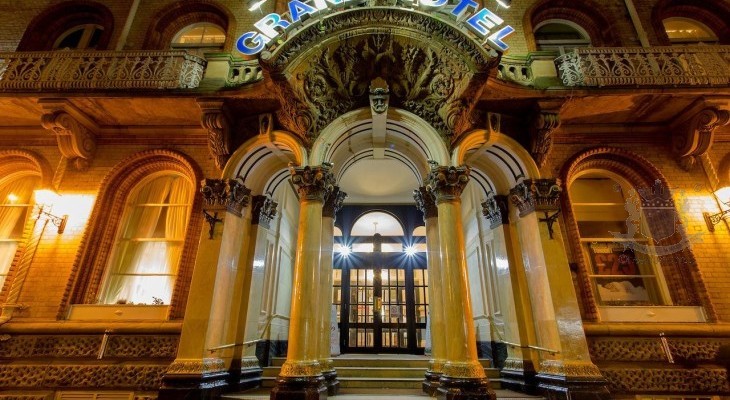 Grand Hotel Scarborough
The Grand Hotel has been selected (in the travel and tourism category) as one of the top ten places, buildings and historical sites that tell the remarkable story of England and its impact on the world.
The town of Scarborough rose to prominence in the early 17th century due to natural mineral waters that were discovered in the area. The mineral waters were thought to have brought medicinal benefits which therefore led to a spa house being built in the 1700s. The mineral waters attracted a large number of customers and therefore led Scarborough to become recognised as a spa town. Due to the considerable growth that this brought, Scarborough became a more developed town and went on to become one of the first ever seaside towns in the UK. The Grand Hotel sits in the heart of Scarborough and it is acknowledged as one of the most iconic landmarks in Scarborough.
Opened on July 24, 1867 as 'the largest and handsomest hotel in Europe'. The Grand Hotel, Scarborough was built in unusual V-shaped style in honour of Queen Victoria (the head of the monarchy at the time). What also made this building so interesting was the unique motif: four towers to represent the seasons, twelve floors for the months of the year, fifty-two chimneys for the weeks of the year and 365 bedrooms to represent the days in the year. Another intriguing selling point of the hotel was that it offered extra taps that let its customers bathe in salt water as well as fresh water. These quirks, coupled with the high standards of service and clientele, made The Grand Hotel a favourite among holidaymakers. The additional taps in the hotel's spa were particularly popular, and many guests chose to stay at the Grand for this reason specifically. At this time, The Grand Hotel was also named as the largest hotel and the largest brick structure in Europe.
The grand hotel offers a dedicated history home page for all visitors.
Google Map