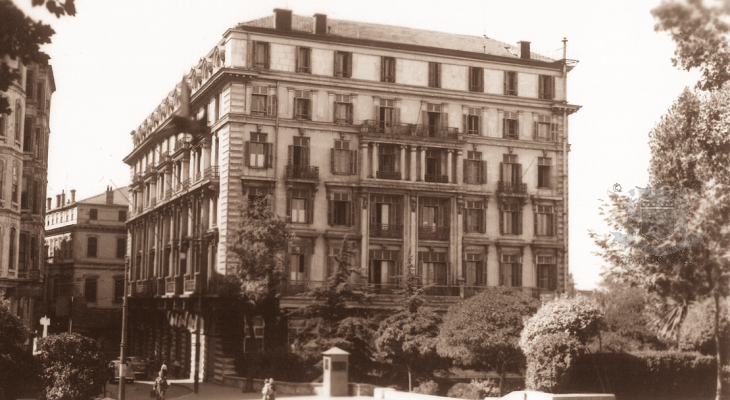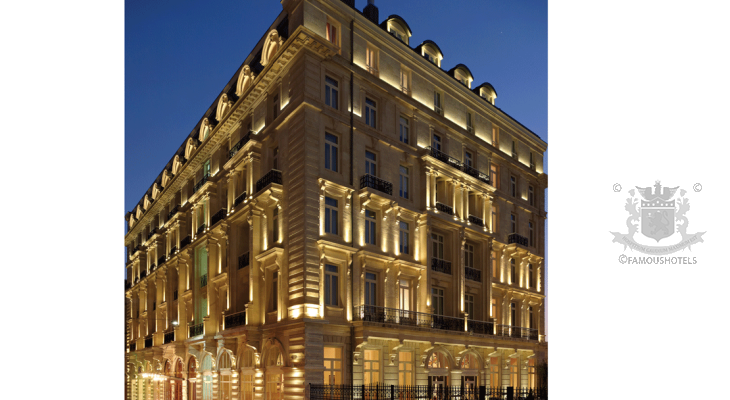 Pera Palace in the 1920s, and its beautifully lit façade today.
Pera Palace Hotel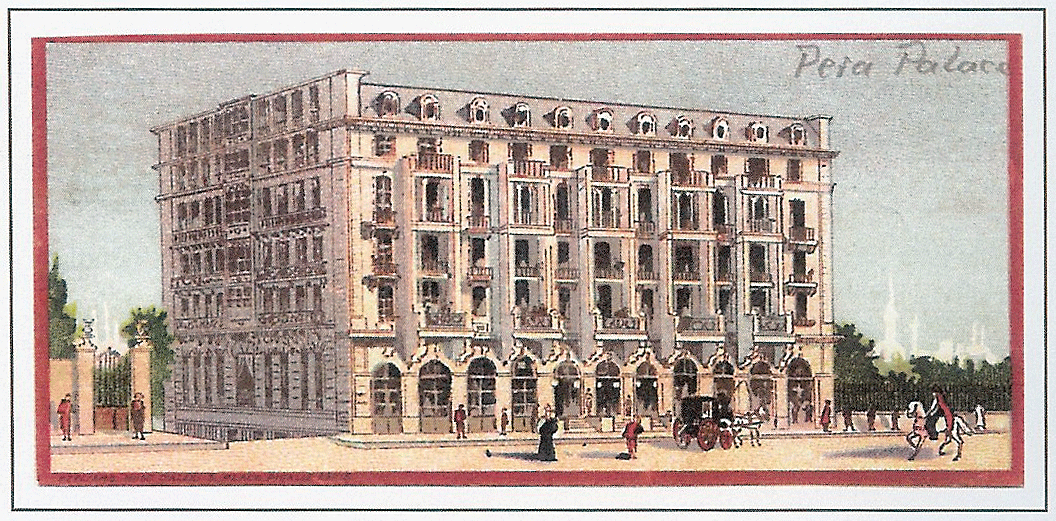 As a historian you have to distinguish between facts and legendary myth. Little was recorded about the Pera Palace's opening year. Facts were veiled by legends. In its early years it was operated by the Compagnie Internationale des Wagons Lits et des Grands Express Europeans, which needed a hotel to accommodate passengers travelling from Paris to Istanbul on the Orient Express (more under "Legendary Stories").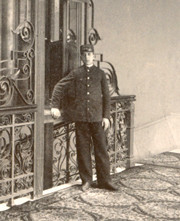 Pera Palace was the first of all hotels and the third building in Constantinople (as it was called) to have an electric elevator, with a lift boy in permanent attendance (right). The hotel's generator was so strong that it powered several surrounding buildings as well as the hotel itself. During World War I (1914-18), occupying Allied forces used the hotel as their headquarters. After the return of peace, it was at Pera Palas that the British gave the 'key of Istanbul' back to the Turk nationalist (and later president) Celal Bayar.
Since then, the hotel has accommodated a long succession of famous guests. The father of modern Turkey, Kemal Atatuerk, made the Pera Palace his permanent residence. In its long history it saw political figures such as Tito and Jacqueline Kennedy; crowned heads like King Edward VIII of England, King Carol of Romania and Shah Riza Pehlevi of Persia
Of course it was also the haunt of famous artists. Agatha Christie stands on top of the list, as well as the likes of Greta Garbo and Yehudi Menuhin. In today's world of sanitised air travel, where adventure has been all but drained completely from most intercontinental journeys, the Pera Palace Hotel represents a refreshing change. Retaining an old world magic, it stands as a reminder of a forgotten era: the age of famous trains, daring travellers and great voyages to the East. It is the coveted landing platform for all passengers of nostalgic European train journeys bound for Istanbul. Located in the old European quarter of Pera, the hotel is a place of adventure, of romance, of intrigue.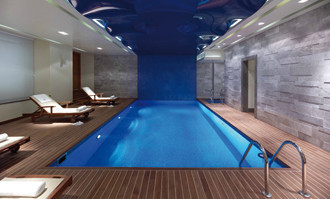 Today you find all contemporary conveniences right here at the heart of this buzzing city, in walking or short taxi distance to all major sights. The pool is a small but pleasant indoor pool, perfect for a good morning swim or a relaxing afternoon. Try the hammam, the Turkish Bath with its traditional washing- and massage rituals. Very relaxing and something new, if you had never tried it. We enjoyed the Agatha Restaurant, reserve one evening for a great dining experience. At the same restaurant breakfast is served.
It is worth getting up ten minutes earlier to indulge a growing pleasure of early-rising once you have seen the sun rising over Istanbul.
Google Map