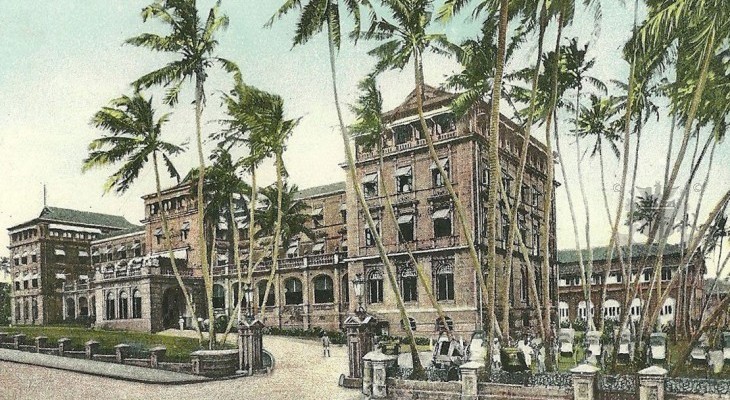 Andreas Augustin
Feuilleton 345 – Because we Care - Galle Face, Quiz, Jumeirah
( words)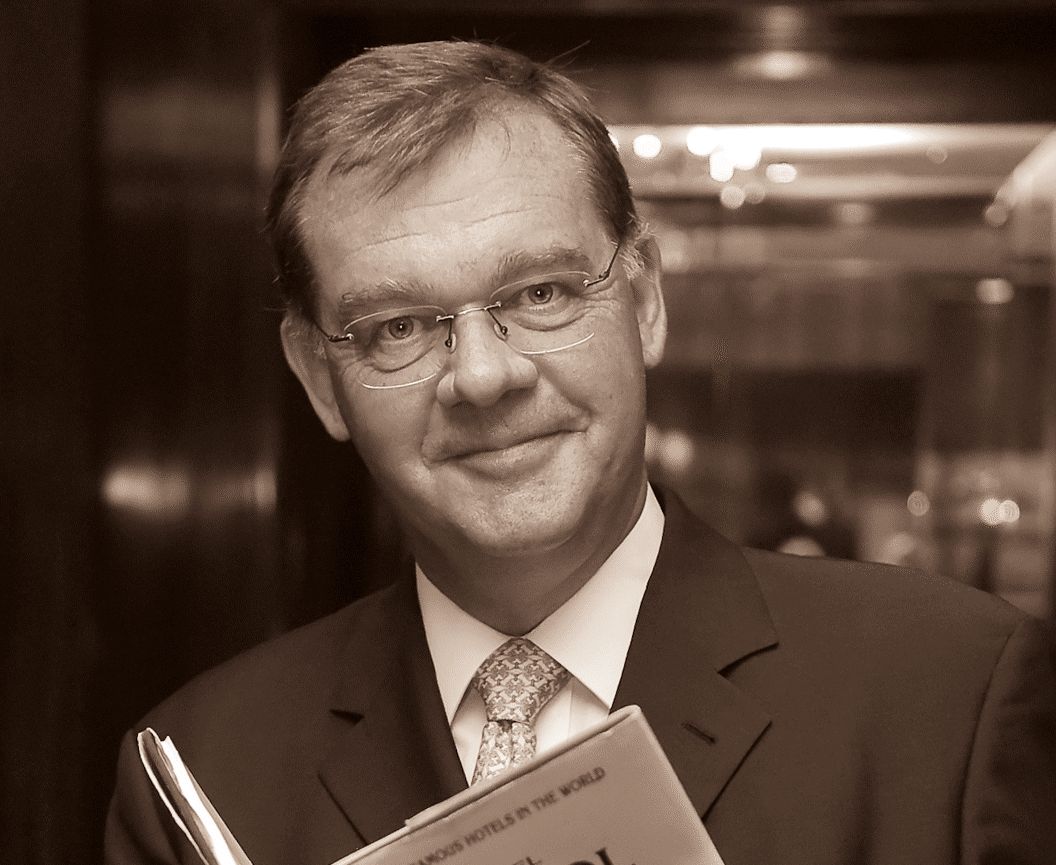 Dear fellow Travellers,
dear Friends of The Most Famous Hotels in the World,
On 14. March 1931, at the Galle Face Hotel in Colombo, Ceylon (today Sri Lanka), the restaurant served for Lunch
Cream of Artichoke
Fish Mouli
Lobster Mayonnaise
Steak and Kidney Pie
Roast Wild Duck with Apple Sauce
Sugar Peas, Saute Potatoes
Rabbit & Vegetable Curry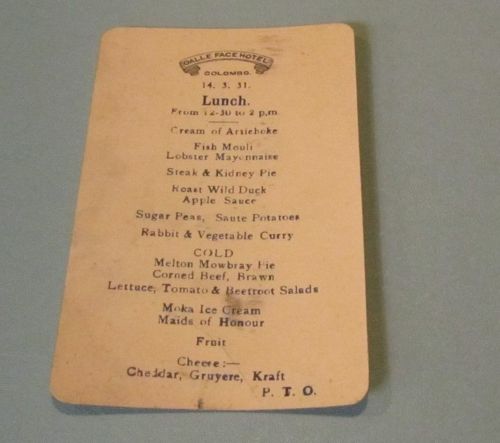 The hotel offered Dinner & -Dance on Wednesdays and Saturdays in the Ball Room, (the largest east of Suez) free of charge for all who were actually dining at the hotel.
Those who were looking for a watering hole hadn't't to worry as the hotel held an extended license and plenty of liquor stocks, among it Pimm's No 1. Legend has it that the first ever crate of Pimm's to arrive in Sri Lanka from the British Empire was shipped to the Galle Face Hotel.
In the afternoons, at 5 P.M., guests met at the miniature golf on the western lawn. Badminton and deck tennis courts were available, too.
Why do I tell you all this? Because details matter. Because history is the source of our future. Because we care.
The Galle Face Hotel dates back to 1864. That makes some 56,000 luncheons, hand and machine written menus, over one million lunchers. Among them the Emperor of Japan and Germany, the Duke of Edinburgh, .... More about it here, and soon.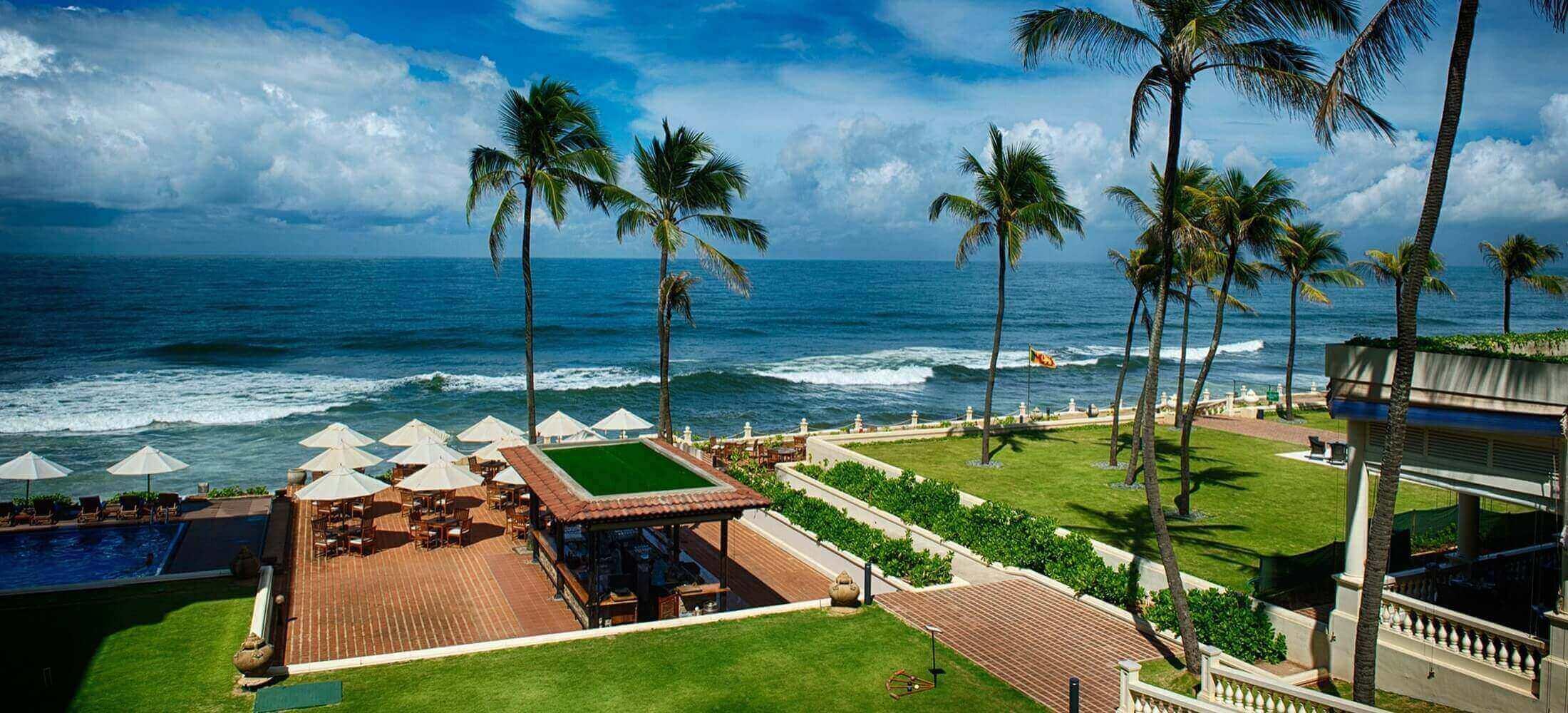 Galle Face Hotel, Colombo, Sri Lanka. Today, Pimm's o' clock is the perfect excuse to enjoy relaxed evenings with that famous drink and a breath-taking view of the Indian Ocean.
---

Burj Al Arab (Jumeirah), Dubai
THE JURY is going to meet in November:
Not many hotels are as old as the Galle Face. As many of you know, our 50/50/50 selection criteria is stiff: 50 years of age, over 50 rooms and at least 50% of the year open. Otherwise a hotel won't be able to become a Select Member of The Most Famous Hotels in the World.
This week, Dubai's iconic sail-shaped hotel Burj Al Arab (Jumeirah) has been suggested as a Select Member. It is certainly big enough, open all year round, but only 20 years old. Should we wait until 2039? What do you think? Write to me please.
---
Have you ever tried our Quiz? So far, nobody was able to answer all 25 questions correctly.
Like:
1. Who founded a South-East Asian city and had a hotel named after him some 70 years later?
2. Vivaldi couldn't have named it better (in German) - harbour city sounds like popular fast-food.
3. ...
If you have a minute, why not give it a chance? Quiz
---
Enjoy your journeys,
yours
as always
Andreas Augustin