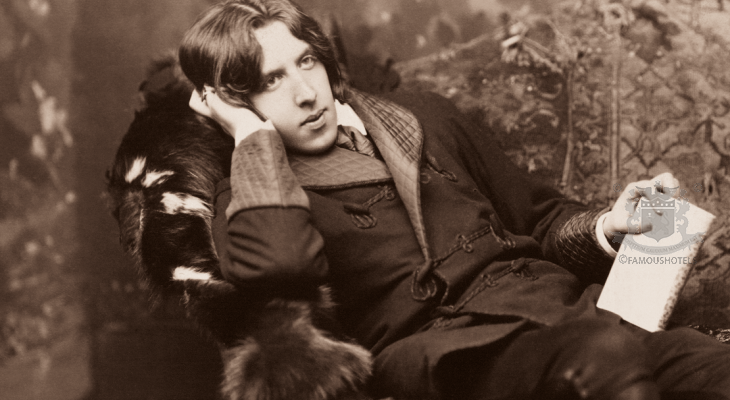 PERSONALITIES
Writers at Hotels: Oscar Wilde
( words)
Oscar Wilde (1854–1900)
Oscar Wilde was an old comrade-in-arms of the British operetta writers Gilbert and Sullivan (their impressario Richard D'Oyly Carte had organised Wilde's 1881 lecture tour of the USA). Sullivan was a shareholder of the new Savoy Hotel in London, built and inititated by D'Oyly Carte. Of course one wanted to have Wilde as a patron at the Savoy. Wilde, as author and wit the inventor of today's 'beautiful people', was a much-desired all-purpose party guest. His connection with the hotel was as spectacular as his scandalous fate.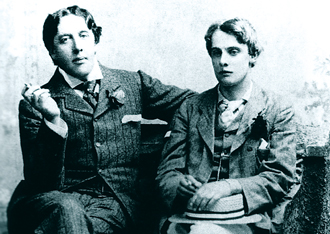 Oscar Wilde and his friend Lord Alfred 'Bosie' Douglas

Wilde, who gave us such delightful plays as The Importance of being Earnest and a good two pages in any reputable dictionary of quotations, stayed at The Savoy in March 1893. While everybody else was totally taken with the hotel's modern techniques and features, Wilde scorned the idea of plumbed-in washstands with running cold and hot water: 'What is it good for? If I want hot water, I call for it.'
His homosexual affair with Lord Alfred 'Bosie' Douglas brought his flamboyant lifestyle at The Savoy to a bitter end. He had taken adjoining rooms on the third floor for himself and Lord Douglas. After a 'wilde' time, Douglas left the hotel and Wilde moved into a suite overlooking the river. He then wrote to Douglas: 'Dearest of Boys, Your letter was delightful, red and yellow wine to me; but I am sad and out of sorts. I must see you soon. You are the divine thing I want, the thing of grace and beauty. My bill here is £49 for a week. I fear I must leave—no money, no credit, and a heart of lead.'
Bosie's father took his son's homosexual relations with Wilde as a personal affront and instituted legal proceedings. In one of the most sensational trials of the 19 century, Oscar Wilde was charged in 1895 with committing acts of 'gross indecency' with a string of young men. A handful of Savoy employees were among the key witnesses for the prosecution.
This brings another Lonodn hotel into the limelight. The Cadogan. Here he was arrested.
---
---

Wilde was found guilty and sentenced to two years' hard labour. Thus, the hotel lost one of its most flamboyant guests. After his release from prison, Wilde left England and wandered around Europe for what were to be the last three years of his life. He died in 1900, at another hotel, the Hotel d'Alsace in Paris.
This - his last - hotel stay brought us his famous comment: "This wallpaper will be the death of me: one of us will have to go."
On 30 November 1900, Wilde went.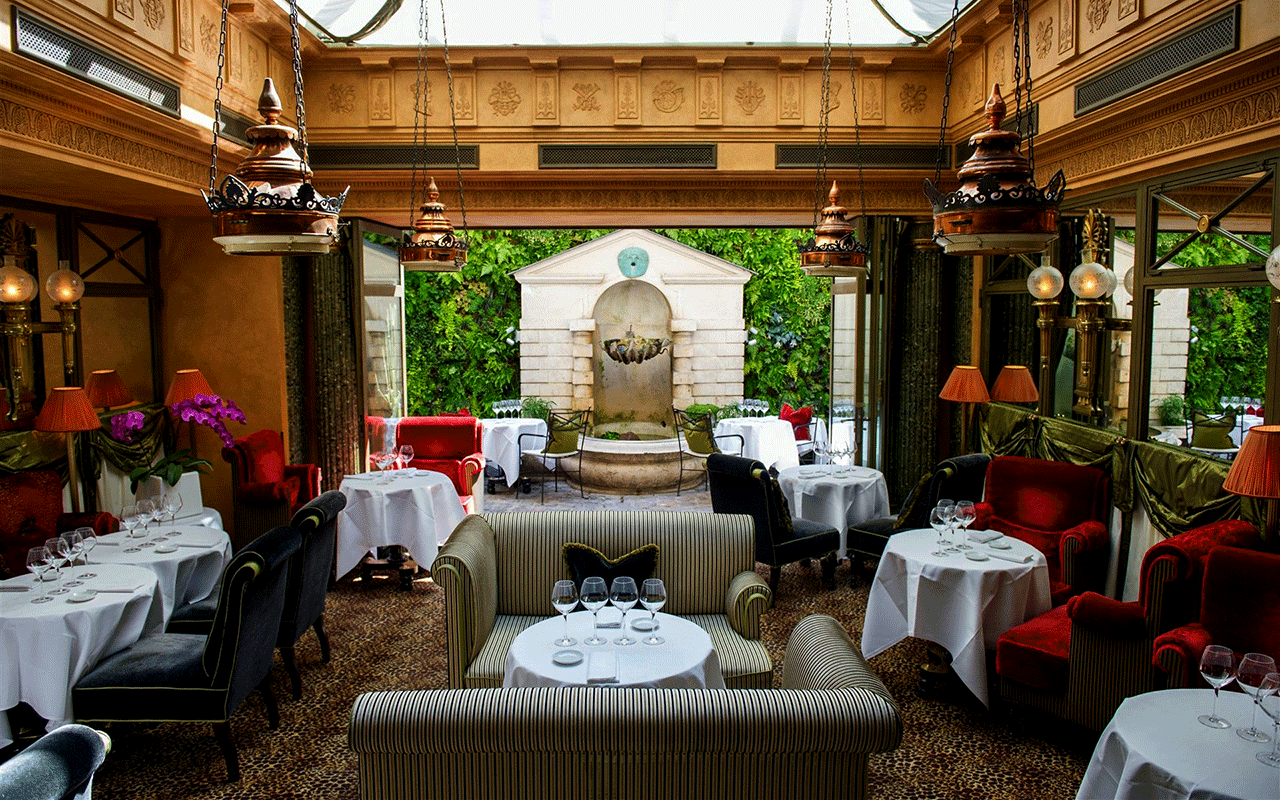 The hotel is today named L'Hotel, and you can visit the room where Wilde has spent his last hours. It is the restaurant.