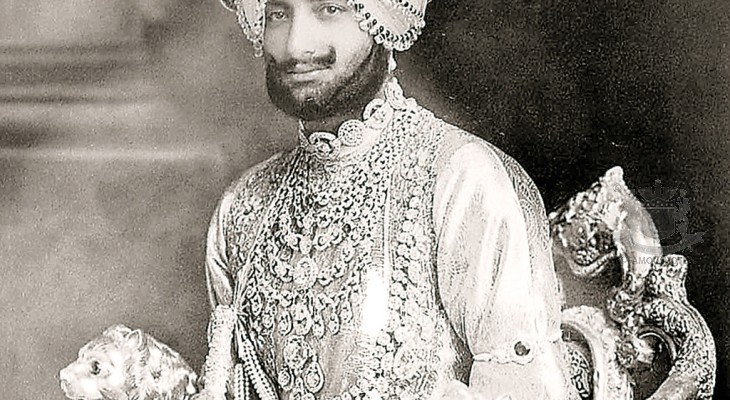 L. Aruna Dhir
From India in Style (2): Diamonds are Forever
( words)
From our book IMPERIAL New Delhi.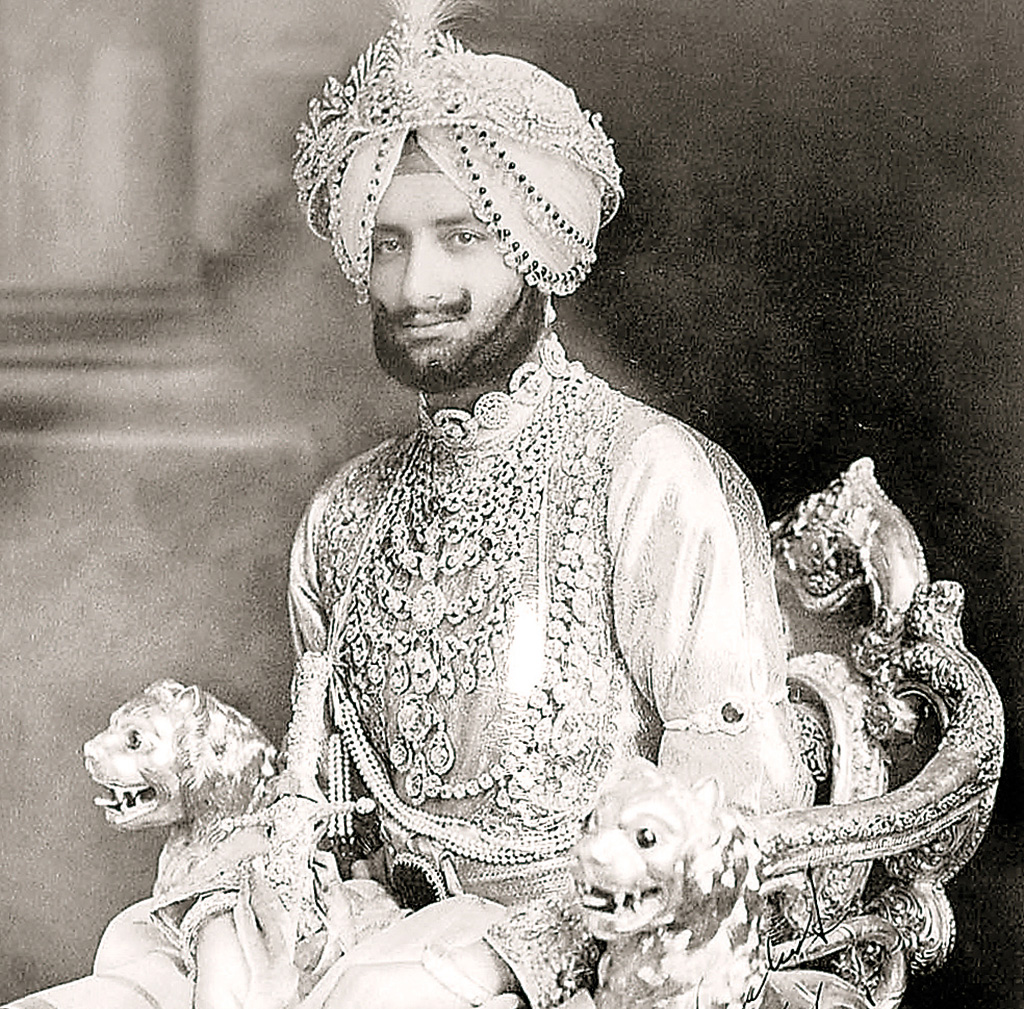 India's kings and queens always had a deep fondness for jewellery. Both royal men and women wore priceless, precious pieces all over their personage, starting from rare gems encrusted in their crowns down to expensive trinkets that adorned their feet. With their leaning towards appearing modern and to portray their western sensibilities, the Indian royalty began commissioning renowned designers in Europe to create bespoke items of jewellery.
Notable among these is the iconic "Patiala Necklace," – subject of several literary works and documentaries. In 1928 Bhupinder Singh, the Maharaja of Patiala (left), ordered the House of Cartier to create the magnificent necklace that is set with 2930 diamonds, including a jaw-droppingly large 'De Beers' diamond weighing 234.65 carats as the centre piece, and several Burmese rubies. The Patiala Necklace is still considered the most expensive piece of jewellery in the world.
The Maharaja had Cartier make jewellery for his queen Rani Yashoda Devi, who would often be seen wearing beautiful necklaces with rubies, pearls and diamonds. The Maharaja also instructed Maison Boucheron to design and create jewellery for him. In 1928 again, one day the King brought along a casket full of stones – a mind-boggling 566 carats of diamonds and 7800 carats of emerald and commissioned Boucheron to make 149 designs for him.