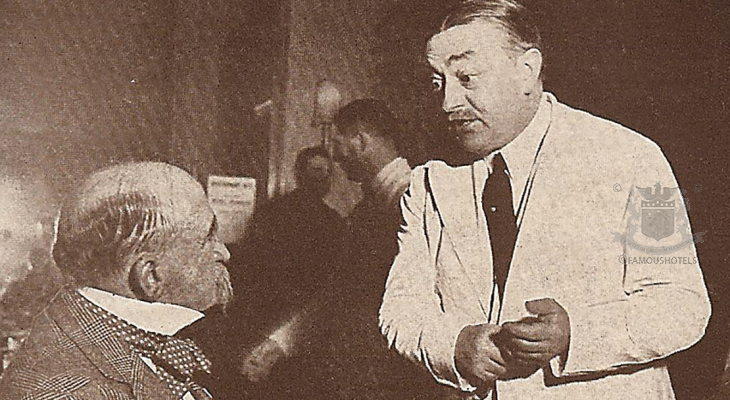 PERSONALITIES
Frank Meier meets Berry Wall
( words)
Back when cocktails were a serious part of life, a man named Frank Meier held sway over the bar at the Ritz in Paris. And when he wasn't serving drinks to the grand and glorious he found time to write a book, The Artistry of Mixing Drinks, published in 1934. It is a rare volume indeed, having only three limited-edition printings. It is filled with around 300 alcoholic curiosities, many of them worth concocting again, if only for the amusement factor. And who knows? You might find a favourite and bring it back to life.
"An Aesthete's Lament"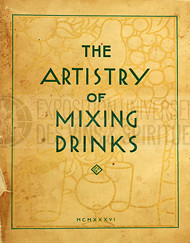 Frank Meier's barkeeping book The Artistry of Mixing Drinks has become one of the bibles of the trade. You can download the pdf of the complete book with its 182 pages here (courtesy Exposition Universelle des Vins & Spiritueux).
Evander Berry Wall (1861-1940), to give this American socialite his full name, was style personified in the early 20th century, from his lavender spats to his omnipresent chow chow to the high starched Edwardian-style collars he affected well into the 1930s. He owned 5,000 custom-made neck-ties, consumed a pint of Champagne each morning with breakfast, and wrote a highly diverting memoir called Neither Pest Nor Puritan (Dial Press, 1940). Suffice it to say that Wall was such a cultural presence that he had a recipe concocted in his name, and it is as delicious now as it was when spats were in vogue. (source: //aestheteslament.blogspot.com)
STEAK BERRY WALL
NOTE: Serves one.
2 lb. beef steak, 1-1/2 inches thick
2 teaspoons butter, softened
1/2 teaspoon dry English mustard
1 teaspoon Worcestershire sauce
1 teaspoon minced parsley
Salt and pepper to taste
Broil the steak 3 to 4 minutes on each side. While this is underway, blend together the other ingredients. Remove steak from fire when finished. With a sharp knife make five or six criss-cross incisions on one side of the steak and spread the incised side with the butter/mustard/Worcestershire mixture. Place steak under broiler for one minute.
SOURCE: Perfectly Delightful: The Life & Gardens of Harvey Ladew by Christopher Weeks (Johns Hopkins, 1999).