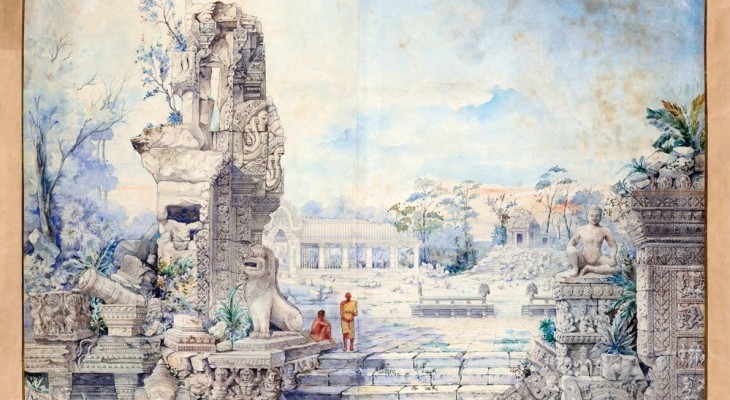 PERSONALITIES
Lucien Fournereau: "Bangkok: Distractions? None!"
( words)
1894: The display of monumental architecture was a powerful Western means of visualising the East as a land of lost civilizations. It nourished the Occidental notion of a mythical Orient that could be discovered and explored by European colonial engagement in Asia. One of the great 'visualisers' of that image was French architect Lucien Fournereau, who created wonderful pen and watercolour reconstructions of what the temples of Angkor may have looked in the 11th century and how they looked now.
He authored a series of articles, titled Le Tour du Monde. We have first "met" him in our research work in Bangkok, at the Oriental Hotel. He described life in Bangkok in July 1894: 'Distractions? None, here one does not even find the equivalent of what one has in Saigon, the rue Catinat, so happy and so French. No cafés, a European quarter, hence no visits to pay; my God, how bored one is! What is there then to make life at the Oriental Hotel tolerable? Nothing. Two clubs have been set up in Bangkok: one is English, the other German; one cannot go in except by introduction. Everybody lives at home: the married men with their wives, the single men with their boredom.'
He ends his account with the biblical words vae soli ('woe to him who is alone').