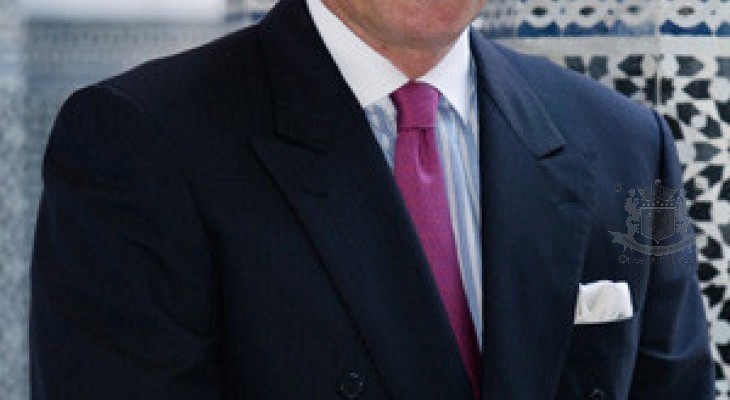 PERSONALITIES
La Mamounia: interview with GM Didier Picquot
( words)
"I would rather be opening now than in 2007, as I see we have done the work during the recession and now we are at the tail end and are ready, so to be going into 2010 when we are completely finished and open is a good position."
Didier Picquot
Behind the scenes at La Mamounia

With Mena House at the Great Pyramid in Egypt and La Mamounia in Morocco we have two strong corner pillars (East and West)in our collection THE MOST FAMOUS HOTELS IN THE WORLD® on the African continent. Mena House will undergo extensive renovations in 2010, La Mamounia reopens this September. Here's an interview with its GM, Didier Picquot.
Why has the reopening of the hotel taken this amount of time?
Anyone who knew it before would know why and understand the size of the task undertaken. We are talking about a 15-hectare space, of which eight hectares consists of our historic gardens. Jacques Garcia – the hotel's designer – really decided to reinfuse the soul of La Mamounia and all its Moroccan art. Restoring all the zillij mosiacs is very complex, as they are entirely cut and applied by hand and there is a large amount of this work all over the hotel. So this is one reason the work has taken three years. Jacques has been careful to remain true to the original essence of the hotel.

What else is new?
Aside from all this delicate recreation of the Moroccan artworks, there have been major structural developments, like moving the previous restaurant and putting a spa there now with pool and two hammam, nine treatment rooms, private spa suite, full hair salon and all done in Moroccan art, which again took time. We then built the new La Marocain restaurant from scratch in the gardens as a separate three-floor pavilion with library, drawing room, rooftop terrace/bar and smoking area. The last renovation of the hotel was back in 1986 and the hotel had been extended but not the pool pavilion – now it is all back in scale originally. We have taken the hotel down from 241 to 210 keys in order to add more suites and upgraded every aspect of the rooms, including installing separate new showers. The three riads at La Mamounia have also expanded so they now have three bedrooms and a pool each. Of course all the back of house has also been completely redone – from new service areas to new staff restaurants, all new plumbing and technology everywhere to bring the hotel into this century.

Do you plan to market the hotel specifically to the UK market?
Of course, as 18% of our visitors come from the UK, and there will be press events in November in London. We are already in touch with leading luxury operators such as Cadogan, Prestige and Carrier, as well as a range of high-end travel agencies.


Have you taken much business ready for opening? Has there been any fear about opening during a recession?
Put it this way, I would rather be opening now than in 2007, as I see we have done the work during the recession and now we are at the tail end and are ready, so to be going into 2010 when we are completely finished and open is a good position. We have been encouraged by bookings and have been getting some great feedback to what we are doing. We sold 5,000 items from La Mamounia at our auction in June which not only made €3 million but also generated huge publicity. We launched our new-look website and branding at the same time and we have had reservations online since. We also have bookings for 2010 from individuals, for weddings and some small groups for special occasions. We are also a member of Leading Hotels of the World which gives us the international marketing. We are buildling strong awareness to drive bookings.


What will be its USPs for the luxury market? What do you think luxury travellers are looking for?
La Mamounia offers so much. There's the history for a start – Winston Churchill called it the most beautiful place in the world and we are actually on the edge of the walls of the old city of Marrakech. The fact that we have two Michelin-star chefs with us, Jacques Garcia's recreation of the legend in design and the wonderful unique experience of the gardens, filled with century-old olive trees, are all quite unique.

Did you keep staff on during the closure?
There were around 250 staff retained over the three-year period; but we will open with more than 770. We operate pretty much as a self-contained resort, which includes all our own drivers for the fleet of Jaguar-Daimlers and Range Rovers [for day trips to the Atlas Mountains], we have a full team of guest services staff now which wasn't here before and we have four major restaurants, two galleries and five bars.

What about the spa - a must-have for any hotel?
Absolutely. We will have a 27,000sq ft La Mamounia Spa with around 70 staff and more than 80 treatments on offer from traditional hammam to face and body treatments from Shisheido. We will also offer manicures and pedicures by well-known Austrian team La Ric and hair styling by JeanMichel Faretra out of Paris. There will also be The Pavilion at La Mamounia which overlooks the gardens and is the place for fitness, ozone-treated pools, tennis and yoga and pilates rooms.


And what about other finishing touches?
There is nothing ubiquitous about any elements of the hotel. We have had to think of 70 different types of uniforms for a start! And guests will notice the signature scent of the hotel, created for us by Olivia Giacobeti, one of the top seven 'noses' in the world and the scent will also be used in our exclusive amenities. All our music has been carefully chosen for us by TimeForPlay. Everyone we work with has been carefully selected to suit the heart of La Mamounia. Our focus has been on making this a sensory experience.

How does this compare with other hotels you have worked in?
I managed great hotels such as the Ritz Paris and The Pierre in New York and been fortunate to work with very different distinct properties, but this one is a truly unique place. The location is a new one for me – Morocco is a brand new culture and tradition for me and in addition, this hotel is completely independent. I spent many years working for groups such as Shangri-La, The Peninsula and Four Seasons, but to now be outside of the more corporate world of hotels is very liberating. We take all the decisions and report to the board of La Mamounia directly with suggestions. It has been and continues to be a very refreshing and very motivating experience and all the staff feel great about what we are working together on.
Interview by April Hutchinson / Friday, July 31, 2009
[url=http://www.ttgluxury.com]http://www.ttgluxury.com[/url]