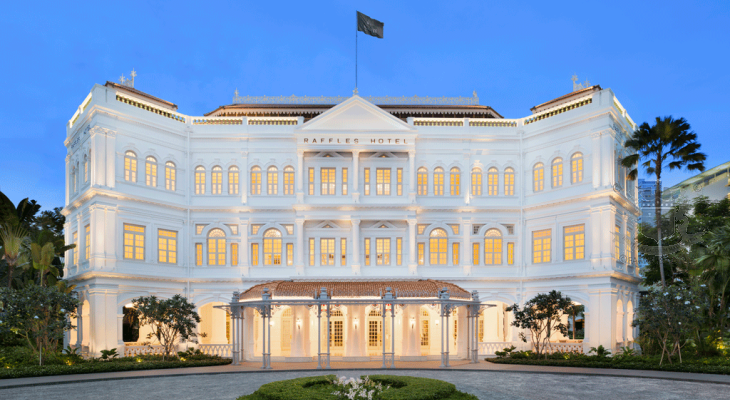 HOTELS
The Façade Competition: does Size matter?
( words)
Above: Raffles Hotels Singapore
By Andreas Augustin
---
The Façade Competition: famous hotels are architectural giants in every respect. Often their façade dominates the surrounding. It is the first thing visible to arriving guests. Does length matter? We have meassured and listed the most famous protagonists of the trade.
LARGEST HOTELS OF EUROPE
Grand Hotel Europe, Russia, St Petersburg: its façade strechtes over 180 metres
South East Asia's historic hotels:

The façade of the Hotel Le Royal (today Raffles) spanns 88 metres. It opened in 1929.
---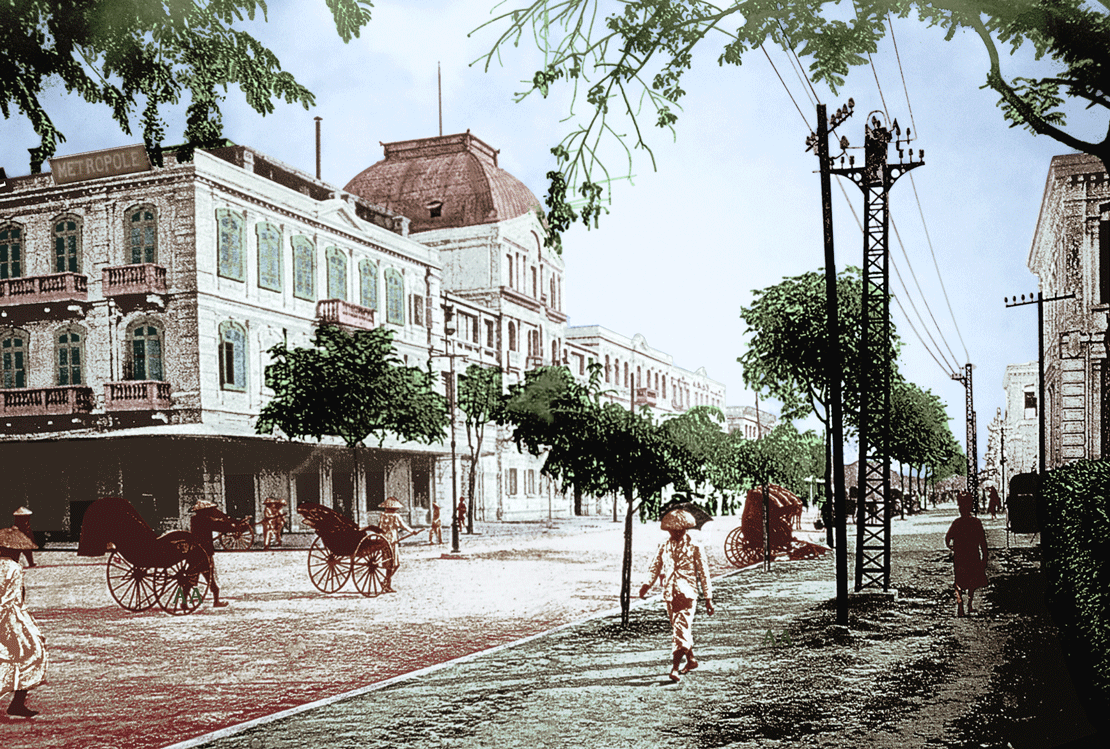 Above: Metropole, Hanoi, Vietnam: 93 metres (in 1901)
---
HOTELS IN SOUTH EAST ASIA
Eastern & Oriental, Georgetown, Penang, Malaysia 177 metres beachfront (both hotels combined)
Galle Face Hotel, Colombo, Sri Lanka: 123 metres beach/city façade, 93 m Galle Face (city) façade (in 1900)
Metropole, Hanoi, Vietnam: 93 metres (in 1901)
Le Royal, Phnom Penh, 88 metres (today Raffles)
Grand Hotel d'Angkor, Siem Reap, Cambodia, 82 metres (in 1930) (today Raffles)
Raffles Hotel, Singapore: 47 metres (main building only), 128 metres (Beach Road façade including main building and Palm Court, in 1899)
Strand Hotel, Rangoon, Burma (Yangon, Myanmar) - 35 metres (in 1901)
Oriental Hotel, Bangkok (historical first building only, in 1888) 29 metres, today including the River Wing 90 metres.
While the Mandarin Oriental and the Strand Yangon appear rather small in comparison, we must not forget that The Oriental has trippled its size ever since it opened. And The Strand simply is among the smallest boutique hotels in the world, but nevertheless a hospitality legend and giant! So, size really does not matter.
---
To be continued.