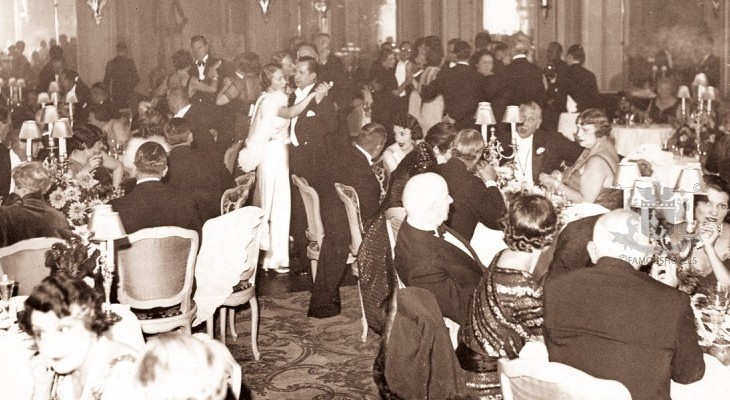 Andreas Augustin
Say Good Bye to starred Hotel Restaurants
( words)
Hotels (again) are saying goodbye to posh restaurants
Is this ringing in the era of fun and entertainment, and finally nobody cares about stars?
50 years ago a hotel restaurant in Europe was basically there to be avoided. Even the hotel's concierge had a list as long as his arm of restaurants outside he would recommend (and get commission from!)
In Asia hotel restaurants were the only place to get decent western food. The Indian Restaurant at the Mena House in Cairo was for long the best of its kind outside of India. The Pump Room at Chicago's Ambassador East Hotel was so famous that you could hardly get a table if you weren't Frank Sinatra.
Now, the tide shifts. Again.
Alain Ducasse leaves the Hotel Plaza Athénée in Paris after 21 years of a lately less successful performance. It is a question of time how long Alain Ducasse will continue to work for the other two hotels belonging to the hotel group, Meurice in Paris and Dorchester in London. Or rather: how long will an owner maintain their vanity of employing a 3-star chef when the zeitgeist points in a completely different direction?
Spurred by the recent crisis the cost-intensive luxury 2-3-starred hotel restaurants will become a thing of the past.
The hotels are saying goodbye to the great gastronomy, a trend that began a decade ago. The completely renovated Parisian Hotel Lutetia opened only one brasserie for its guests. In Vienna the restaurant Korso at the famous Hotel Bristol has renounced the services of the ingenious kitchen of Reinhard Gerer. The restaurant Majesty at the Hotel Imperial has made way for conference rooms.
In Paris, top chef Stephanie Le Quellec from Hotel Prince de Galles was released after receiving her second star.
Chef Christopher Hache from Crillon was also put in front of the door.
In 2020, the Shangri La Paris closed its two-star restaurant L'Abeille.
The Peninsula of Hong Kong and Gaddie's tradition refused to participate in the race for the stars in Paris from its very beginning. The luxury restaurant Le V of the Hotel Georges V has been closed and the Italian chef of the house, now cooks on the terrace. The Raffles Royal Monceau opened with an Italian and the internationally active Asian Nobu.
May be Alain Ducasse and consorts are well advised to consider themselves trendsetters again, leave hotel environments and start a new thing. We are watching and waiting. No risk, no fun. Chef/restaurateur Jose Andres is offering a US$50 gift certificate to anyone showing proof of vaccination in his Washington, D.C., restaurants. What about this incentive for a start?