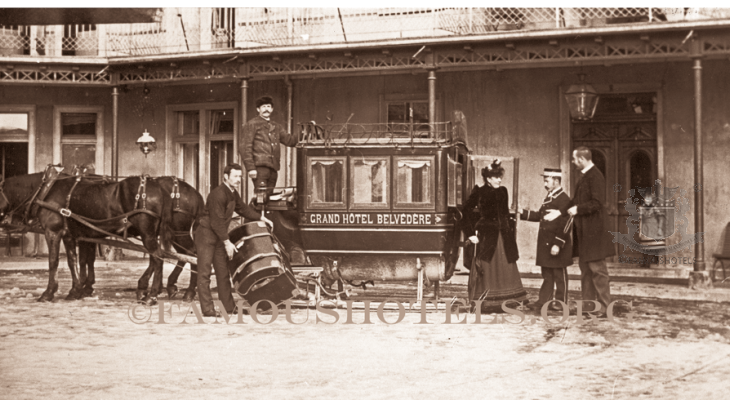 Andreas Augustin
2021 Spring News
( words)
Dear Friends of The Most Famous Hotels in the World,
I can't have you starving for famous hotels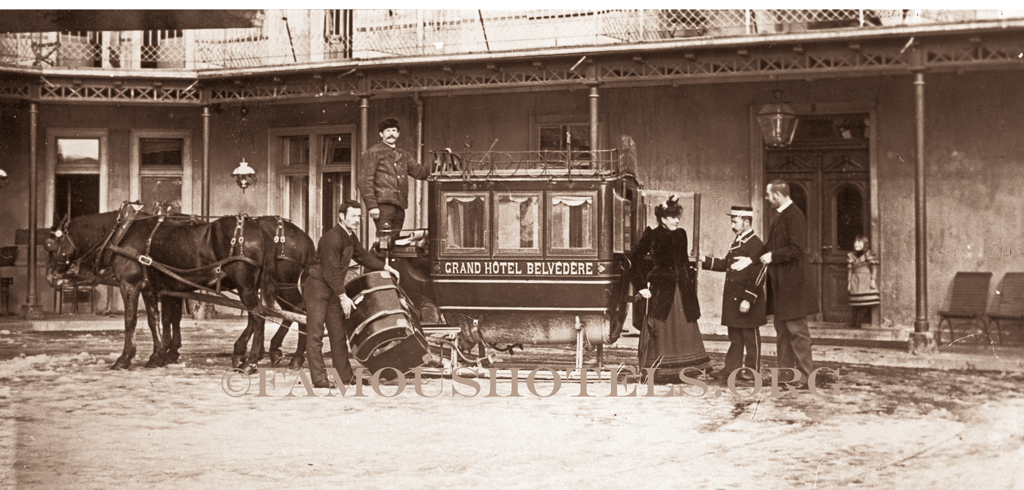 With 2020 over, and Corona not, the future of global travel will be different. In contrast, history is a stabile source of information. Our history books present the best stories and a solidly researched history of each hotel, its location and its people. In 2020, our online bookstore has received an unprecedented run of interested buyers, who didn't want to spend endless months at home without visiting their favourite hotel – and be it from their rocking chair.
So, with more uncertain months of travel restrictions ahead of us, we present you our bookstore online, with more titles available than ever before. I can't have you starving for famous hotels, so get prepared for your next journey and surprise your hosting hotelier with stunning facts about her or his property.
Above: Arrival of the english lady at the Grand Hotel Belvédère (1890)
Below: Symphony concert at the Grand Hotel Belvédère (1880)
---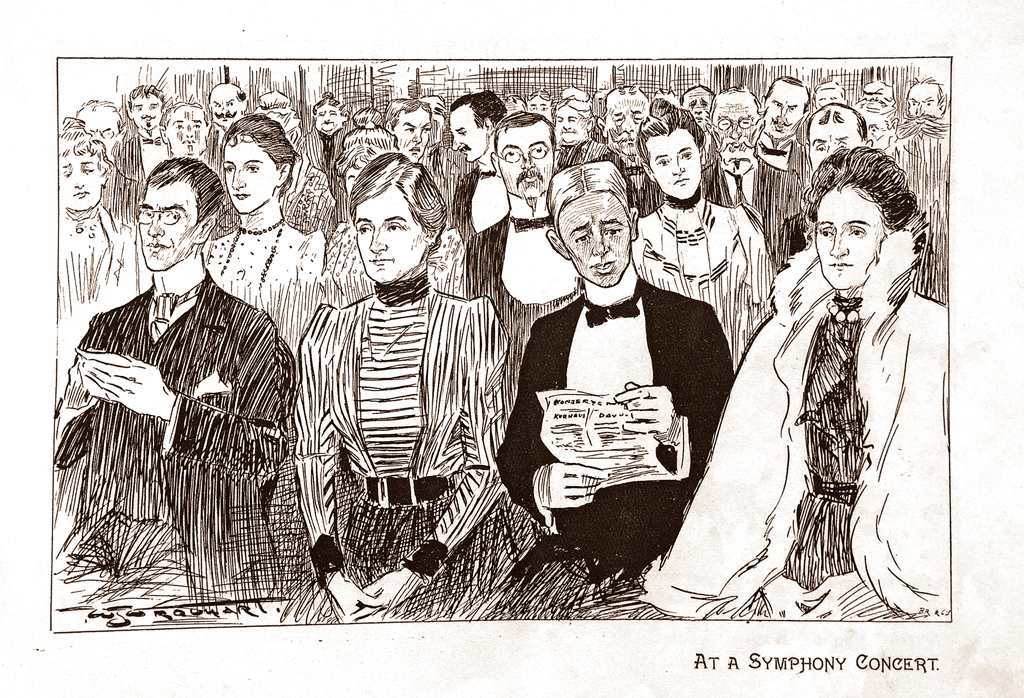 The Grand Hotel Belvédère in Davos in the Swiss Alps was home to Robert Louis Stevenson, who invented "Treasure Island" while spending the winter there. Conan Doyle's stay came after the enormous success of Sherlock Holmes - he and his family stayed almost two years at the Belvédère. Yes, it's that sort of hotel! You will like it, too.
But these are the well documented and illustrated stories of a distant past — today the Belvédère is host to the most dramatic meetings of the World Economic Forum and opens its doors to the likes of Bill Gates, the presidents of the leading powers and the greatest thinkers on earth. Talking about: yes, in the 1930s, Albert Einstein was there, too.
It is one of my most detailed books ever put together, thanks in particular to the picture editors and designer — over 270 (!) photographs were included.
I'd love to autograph your personal copy, just send me an email or add a comment in the buying instructions. Attention — an English and a German edition are available!
Stay safe, prepare to travel, enjoy life.
Yours - as always
Andreas Augustin