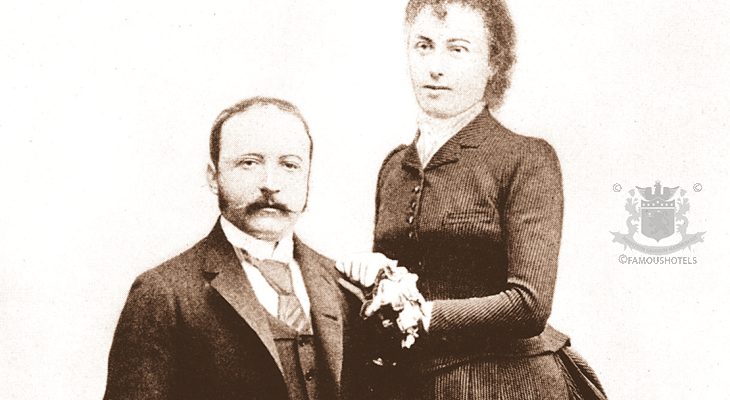 HOTELS
London Ritz since 1906
( words)
Cesar and Marie Ritz opened the London 'Ritz' after Savoy disaster
---
The Ritz London opened its doors on May 24th 1906 on the Piccadilly site of the Walsingham House Hotel, formerly the Bath Hotel.
London was for Ritz a very special social playground. It was here that – 10 years earlier – he had earned his reputation as an innovative hotelier (at The Savoy). And it was here that he had experienced his most bitter defeat, after being sacked from all duties at The Savoy. Ever since there is a deep antipathy between the two hotels, although no living manager of either houses knows really, why.
Our series The Great César - Life and Times of César Ritz — sheds light on these dramatic moments in the life of the celebrated hotelier.
---