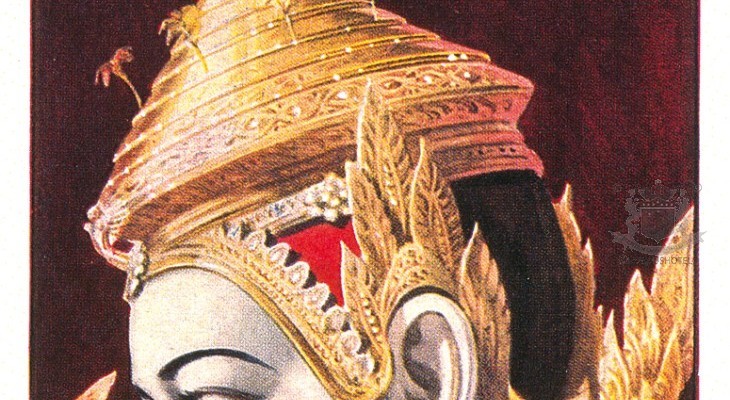 PERSONALITIES
Dan Sweeney: An American in Asia
( words)
Dan Sweeney's Hotels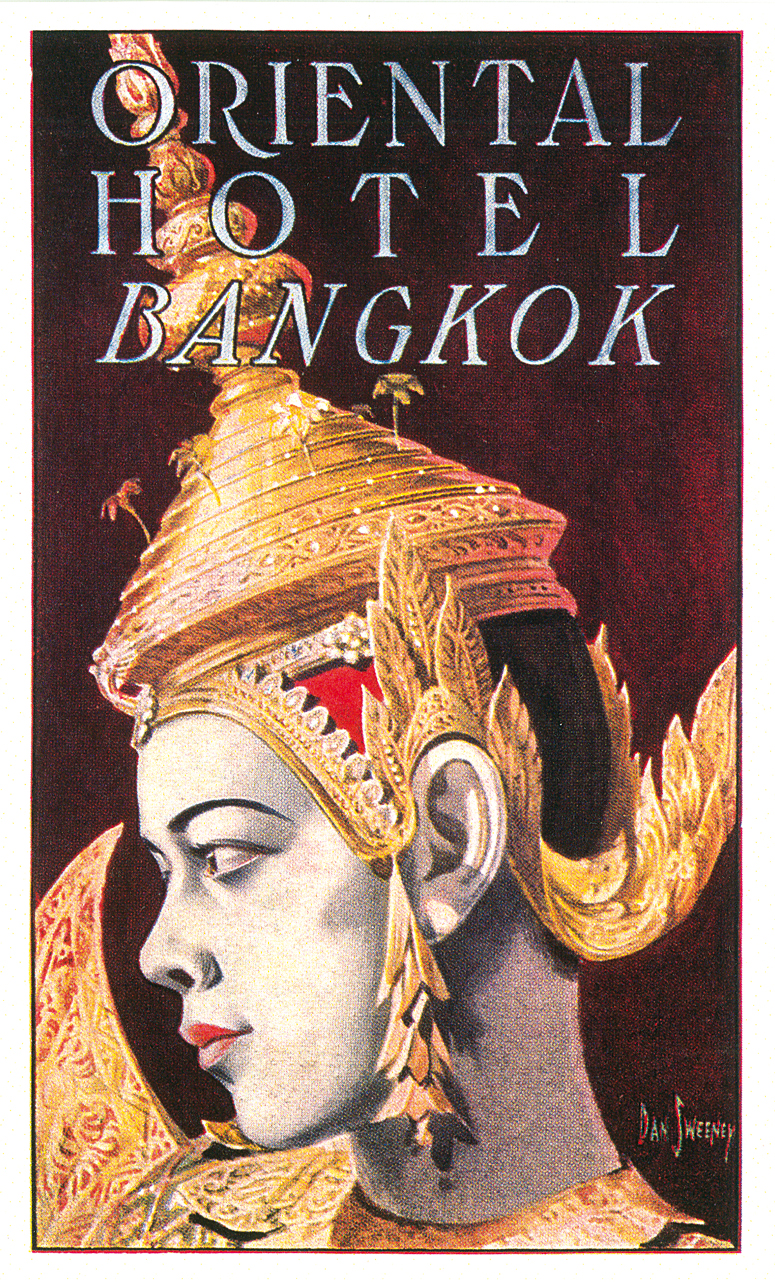 During the 1920s an American was the first to introduce the art of "hotel posters" to the leading hotels of Asia. He helped them to establish a corporate identity of a very special nature. His fine posters were used as labels or covers for hotel brochures.
His name was Daniel C. Sweeney (*1880, Sacramento, California, †1958). Sweeney was a seasoned illustrator with a track record going back to the San Francisco Chronicle and World Traveler Magazine. Sweeney also painted posters for theater lobbies, which led to doing travel posters. He began work for several steamship lines and traveled around the world, to many out-of-the-way places, doing background research for unusual poster subjects. One of his most successful series of pictures was of pirate subjects for the Grace Lines.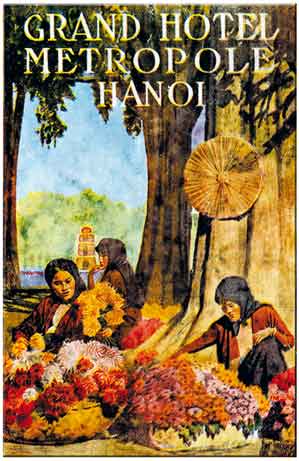 For many years, Sweeney was a steady contributor of fiction illustrations to Collier's magazine, particularly of sea and Western subjects rendered in wash or transparent watercolor.
He was most likely discovered for Asia by The Oriental Hotel in Bangkok, where he created a poster depicting a Thai dancer. This poster soon graced the 1920s sales brochure of the hotel. Sweeney also drew posters for The Peninsula and the Hong-Kong Hotel as well as The Peak Hotel, Repulse Bay Hotel, all in Hong Kong; Grand Hotel des Wagons-Lits, Peking; Astor House, Shanghai; Majestic Hotel and Palace Hotel, both in Shanghai; the Continental Palace Hotel, Saigon; the Manila Hotel and the Metropole in Hanoi.