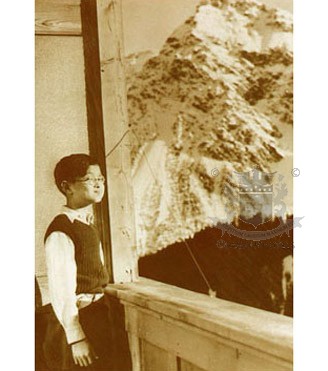 HOTELS
2010 - New Member Hotels
( words)
All 430 Select Member Hotels can be found under
HOTELS
on this website; the list on this page represents only hotels newly selected in the 2009/11 meeting of the jury.
On this page only the 2010 new member Hotels are listed by Name of Country, City, Name of Hotel and Opening Year as a hotel.

In Argentinia at Bariloche you find the Llalo Llao hotel, opened in 1939.

Algeria Algiers Aletti 1930
Argentinia Bariloche Llao Llao 1939
Austria St. Christoph Arlberg Hospiz 1959 (dating back to 1386)
Azerbeidjan Sheki Hotel Yukhary – Karavansaray, Sheki 1800
Bermuda Hamilton Hamilton Princess Hotel 1885
Brazil Foz do Iguaçu Hotel das Cataratas 1958
Bulgaria Varna Grand Hotel Musala Palace 1912
Cambodia Siem Rap Grand Hotel d'Angkor 1931


The Grand Hotel Beijing came in 1902

China Beijing Grand Hotel Beijing 1902
China Hangzou The New Hotel 1913
Denmark Copenhagen Royal Hotel Copenhagen 1960
Denmark Copenhagen The Plaza 1913
England Eastbourne Grand Hotel Eastbourne 1875
England Liverpool Adelphi 1914
England London Andaz (Great Eastern) Hotel 1884
England London Cadogan 1887
England London Waldorf London 1907
France Carcassonne Hôtel des la Cité 1909
Germany Baiersbronn Traube Tonbach 1789
Germany Rothenburg ob der Tauber Eisenhut 1890
India Bangalore The Taj West End 1887
India Chennai Taj Connemara 1881
India Shimla The Cecil 1902
Indonesia Bandung Savoy Homann 1939
Italy Florence Excelsior 1927
Italy Florence Grand Hotel Villa Medici 1960
Italy Genova Grand Hotel Savoia 1897
Laos Vientiane Settha Palace 1932
Mexico Acapulco, Hotel Los Flamingos 1936
Monte Carlo Monte Carlo Hermitage 1890
Monte Carlo Monte Carlo Metropole 1886
Netherlands Oosterbeek Bilderberg 1926
Russia Moscow Baltschug Kempinski 1898
Russia Moscow Hotel National 1903
Sri Lanka Nuwara Eliya Grand Hotel Nuwara Eliya 1826

Switzerland has 13 new hotels listed this year, among them Parkhotel Vitznau, opened in 1903.
Switzerland Arosa Arosa Kulm & Alpin Spa 1882
Switzerland Bad Ragaz Quellenhof / Grand Resort Bad Ragaz 1868
Switzerland Brienz Grand Hotel Giessbach 1870
Switzerland Geneva Beau Rivage Palace 1865
Switzerland Geneva Hotel d'Angleterre 1872
Switzerland Gstaad Grandhotel Bellevue 1914
Switzerland Lucerne Grand Hotel National 1870
Switzerland Lucerne Palace Hotel 1905
Switzerland Lucerne Schweizerhof 1845
Switzerland Vevey Grand Hotel du Lac 1868
Switzerland Vevey Hotel des Trois Couronnes, Vevey 1842
Switzerland Vitznau Parkhotel Vitznau 1903
Switzerland Zermatt Mont Cervin Paalace 1852
Tanzania Arusha Town Arusha 1894
Uganda Kampala Grand Imperial Hotel ----
Ukraine Lviv Grand Hotel Lviv (Lemberg) 1901
Ukraine Yalta Oreanda 1907
USA Miami National 1946
USA Miami The National Hotel 1930
USA New York Essex House 1931
USA New York West Point The Thayer Hotel 1926
USA Roanoke Roanoke 1882
USA Spokane The Davenport Hotel & Tower 1914
USA Washington W Washington DC 1917
Yemen Aden Crescent 1932