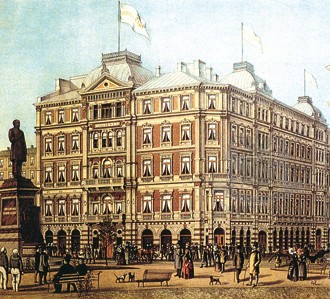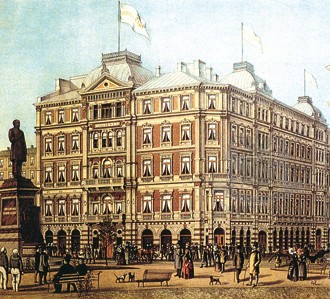 The revolving point of actors, musicians and artists. Hotel Kämp - today a legend!
Kämp
Welcome to the Daughter of the Baltic Sea, as Helsinki is nicknamed. And a very warm welcome to Hotel Kämp, Finland's luxurious legacy of hospitality. Since 1887 the Kämp rules one of the most beautiful corners of the lovely Esplanade, that used to dived the city in a Southern and a Northern hemisphere.
The hotel business of the Kämp has been re-launched by Starwood Hotels & Resorts Worldwide, Inc. as part of its Luxury Collection. The hotel's management attaches great importance to the past history of the building and it has been an aim to respect the spirit of the original Hotel Kämp. This has been achieved by delving into the archives and examining historical photographs. The drapery has been faithfully replicated based on the hotel's former magnificence and additional chandeliers have been made, modelled on those already existing in the Mirror Room. The chairs are reproductions of the original items designed for the Kämp and copied from those which have been preserved intact. Ceiling frescoes by the artist Wetterstrand embellish the elegant Kämp Restaurant. The story of the old Kämp will now go forward in the spirit of its glorious past. Its quiet period of over thirty years has ended with its rebirth.
Google Map