Reid's Palace Masterclasses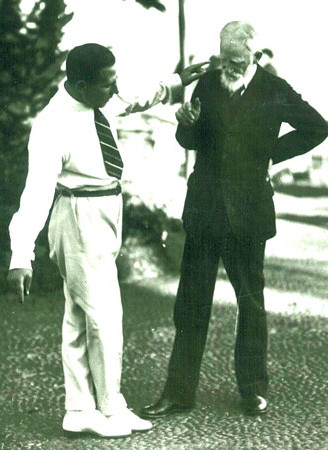 George Bernard Shaw arrived in 1924, to work, swim, sunbathe and master the tango. He called resident dancing instructor Max Rinder, 'the only man who ever taught me anything'.
In its classic MASTERCLASSES, Madeira's Reid's Hotel has always had the best teachers in the world (Literature Nobel Prize winner George Bernhard Shaw learned dancing there). Now the Palace overlooking the Atlantic ocean on the island of Madeira offers a series of refined training modules. Among them we will find dancing, painting, gardening, etc.
The first one is the art of making perfume, often compared to music, with different notes all combining to create harmony. Expert Maître Parfumeur Nicolas de Barry will guide guests on a journey through time, scents, senses ... more